maandag 26 oktober 2015
David Verbeek's FULL CONTACT valt in de prijzen op het Chicago International Film Festival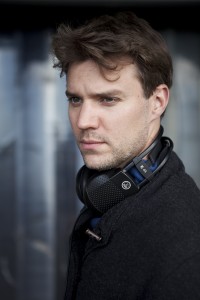 De speelfilm FULL CONTACT van regisseur David Verbeek is tijdens het Chicago International Film Festival bekroond met twee prijzen. Een internationale jury onder leiding van Andrew Davis (The Fugitive, Collateral Damage, The Guardian) reikte de award voor beste actrice uit aan Lizzie Brocheré voor haar rol in de film. Daarnaast ontving Frank van den Eeden voor zijn camerawerk in FULL CONTACT de award voor beste cinematografie.
FULL CONTACT vertelt het verhaal van een drone piloot (Grégoire Colin) die vanuit de Nevada woestijn per ongeluk een school in Afghaans/Pakistaans grensgebied bombardeert waarna hij, gedreven door schuldgevoel, op zoek gaat naar de betekenis van zijn leven. Het script was onderdeel van het prestigieuze Cannes L'Atelier 2011.
De hoofdrollen worden vertolkt door de gerenommeerde Franse acteurs Grégoire Colin (LA VIE RÊVÉE DES ANGES, NÉNETTE & BONI),Slimane Dazi (ONLY LOVERS LEFT ALIVE, UN PROPHÈTE) en aanstormend talent Lizzie Brocheré (AMERICAN HORROR STORY).
David Verbeek maakt met FULL CONTACT zijn zesde speelfilm. Zijn ultra low budget debuut film Beat werd in 2004 geselecteerd voor het Internationale Film Festival Rotterdam. SHANGHAI TRANCE deed mee in de Tiger competitie van het IFFR, waarna de film geselecteerd werd voor diverse internationale filmfestivals en een release in China kreeg. Zijn derde film R U THERE beleefde zijn wereldpremière in Cannes' Un Certain Regard. CLUB ZEUS en HOW TO DESCRIBE A CLOUD beleefden beiden hun wereldpremière tijdens het IFFR, waar Verbeek een 'Return Of The Tiger' award ontving voor CLUB ZEUS.
Full Contact is geproduceerd door Lemming Film in coproductie met Nukleus Film (Kroatië), Wild at Art en de VPRO. Het project werd op locatie in Kroatië gefilmd en wordt als Oversteek Plus ondersteund door het Nederlands Filmfonds, CoBO, en het Kroatische Filmfonds, middels de HAVC Cash Rebate. De internationale sales is in handen van de Franse salesagent BAC films, die tevens de Franse release zal verzorgen.
Distributeur September Film brengt de film in het voorjaar van 2016 in de filmtheaters.